<<

Schedule for Fri Aug 1, 2014 - Thu Aug 7, 2014 >>
Fri Aug 1, 2014
Class
Instructor
Sat Aug 2, 2014
Class
Instructor
Sun Aug 3, 2014
Class
Instructor
Mon Aug 4, 2014
Class
Instructor
Tue Aug 5, 2014
Class
Instructor
Wed Aug 6, 2014
Class
Instructor
Thu Aug 7, 2014
Class
Instructor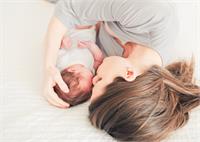 PreNatal Yoga

with

Susan

Sproul
Next held on Sun, Aug 3, 2014 at 12:00 pm - 1:00 pm
This
enrollment
runs from Sun Jul 13, 2014 - Sun Aug 24, 2014
Susan's pre natal class will focus on individual attention, breathing techniques and toning and lengthening muscle groups, especially those used for carrying and delivering babies! In a nurturing atmosphere you
will be encouraged to slow down and be present to this awe inspiring experience of your pregnancy.
Learn More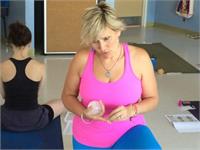 Vibrational Yoga

with

Melissa

Boyd
Next held on Sat, Oct 18, 2014 at 1:00 pm - 5:00 pm
This
enrollment
runs from Sat Oct 18, 2014 - Sun Oct 19, 2014
Hear from Spirit and Deepen Your Soul. Yoga and intuition opens hearts and quiets minds. Explore your intuitive cells through Yoga. In this 4 hour workshop, we will practice the art of listening to the body and mind while deepening our connection with the spiritual realm. This practice based in Iyengar yoga and allows each person to deepen into each pose and open. The workshop is infused with understanding chakras, auras and quantum living in a linear world. As a Medium, Melissa will channel insights and messages from loved ones crossed over while learning to embrace your life now. Each person will receive a gift bag for soul development and a curriculum. 4 hour workshop, $60.00 per person
Learn More
Teacher Training

with

Melanie

Burns
Next held on Sat, Sep 13, 2014 at 11:30 am - 8:45 pm
This
enrollment
runs from Sat Sep 13, 2014 - Sun Sep 14, 2014
"The best way to find yourself is to lose yourself in the service of others." Gandhi
Wicked Good Yoga 200 Hour RYT Teacher Training Program
"Teaching yoga is a great and noble calling. It is a practical and honorable way to serve community and humanity....to help people heal, feel, and ultimately wake up from debilitating or limiting lifestyles is an important contribution to humankind. The gratitude that shines back to you from those whom you've helped is your greatest reward and allows yo to go to sleep at night knowing that you are doing what you've ultimately come here in this life to do." Baron Baptiste.
The WGY 200 Hour RYT teacher certification program will give you the tools, hands-on experience and confidence needed to teach a dynamic, inspiring, and safe Power Vinyasa Yoga class. Whether you want to teach yoga or not, this program will help you tap into your own authentic voice and expression, and share your experience of yoga from a place of love rather than fear. This training will have a heavy emphasis on anatomy, alignment, safe sequencing for injuries, and safe assisting, with direct feedback and coaching and many hours of teaching. The training will also provide study into the Yoga Sutras, chakras, and energetic anatomy and benefits of the eight limbs of yoga. Students will be asked to commit 100% to the program and to the assigned coursework.
You will learn to teach yoga that provides the utmost healing value, with safe alignment and sequencing, teaching from your own authentic experience.
You will teach constantly and receive immediate feedback. You will teach in small groups first, facilitated by Instructors, and then will be teaching in community classes to the public during the training. You will receive tremendous experience in teaching to what you see in the room, as a continual conversation rather than a scripted monologue.
You will teach from a structed methodology for successful vinyasa flow classes, yin classes, teaching to students with injury, teaching restorative and yoga nidra. You will learn to teach with confidence with a strong understanding of anatomy and alignment.
Key Elements:
Teach from your own experience- Tap into your own direct experience and love of sharing yoga.
Minimum effective wording- You will learn to use language that translates into an immediate response in your students, using direct cues that land and eliminating non essential language.
Immediate Feedback- You will receive immediate feedback on what works and what doesn't while you are teaching. You will incorporate that feedback immediately until you find your natural, authentic voice that radiates with integrity and honesty.
Flowing with Breath - You will learn the Key to teaching a successful vinyasa flow is getting students into their breath and linking breath successfully to movement once they find stability in a pose.
Safe and Mindful Sequencing- Learning to sequence intelligently for different populations, for injuries, for beginners, intermediate and advanced, with successful transitions.
Building Energetic Alignment: You will learn the basics of the chakra system and energetic alignment, and how to incorporate that knowledge in a practical way into your classes.
When you complete this training you will be able to teach yoga that provides the utmost healing value to your students. You will also have a solid understanding of yoga history and philosophy, the poses and assists, and anatomy and physiology, and energetic alignment. You will learn the "anatomy" of a great class and the secrets of teaching an inspiring class that lands energetically in a student's nervous system, speaks with relevance to their mind, and touches their heart.

Required Reading:
Journey Into Power Baron Baptiste
Yoga Sutras of Patanjali - Chip Hartranft
Yamas and Niyamas - Exploring Yoga's Ethical Practice Deborah Allen
Anatomy of the Spirit - Carolyn Myss
Chakra Balancing Workbook - Anodea Judith
Daring Greatly - Brene Brown
Recommended Reading
Getting Things Done - David Allen
Creating Sacred Space - Karen Kingston
How Yoga Works Michael Roach
Theme Weaver: Connect the Power of Inspiration to Teaching Yoga by Michelle Berman Marchildon
Being of Power - Baron Baptiste
Yoga Sequencing - Mark Stephens
Dates for 2014-2015 Teacher Training
11:30AM - 8:45PM
Sept 13, 14
Oct 11, 12, 13
Nov 1, 2
Dec 6, 7
Jan 17. 18. 19
Feb 21, 22
Mar 7, 8
Price: $500 Deposit must be received to secure your place in the training. This deposit is not refundable.
Early Bird $1,995 if paid in full by September 1st, 2013.
Payment Plan: $500 Deposit received by August 1st, $500 September 1st, $500 Oct 1st, $500 Feb 1st, $500 Feb 22nd.
$500 Deposit is non refundable.
75% refund of tuition if cancelled prior to Sept 1st, 2014.
No Refunds after Sept 13th 2014.
Learn More