<<

Schedule for Tue Jan 27, 2015 - Mon Feb 2, 2015 >>
Tue Jan 27, 2015
Class
Instructor
Wed Jan 28, 2015
Class
Instructor
Thu Jan 29, 2015
Class
Instructor
Fri Jan 30, 2015
Class
Instructor
Sat Jan 31, 2015
Class
Instructor
Sun Feb 1, 2015
Class
Instructor
Mon Feb 2, 2015
Class
Instructor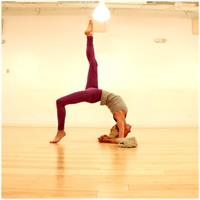 Deepen your Presence Deepen Your Practice with Backbends

with

Amy

Jirsa
Next held on Sat, Jan 31, 2015 at 2:00 pm - 4:00 pm
This
enrollment
runs from Sat Jan 31, 2015 - Sat Jan 31, 2015
Fall in love with backbends! Or, at the very least, stop dreading them… Discover why backbends are not only integral to your overall health—both on and off the mat—but how they instill energy, stamina, and new life into your practice. Strengthen the upper back; decompress the lower. Stimulate your central nervous system, and increase overall spinal mobility. Deepen your presence; deepen your practice with Amy Jirsa, 500 Hour E-RYT. All levels welcome. (workshop was moved from Jan 24th to Jan 31st due to snowstorm).
Learn More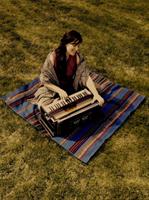 The Voice of the Heart - A Jivamukti Yoga Workshop

with

Fletcher

Boote
Next held on Sat, Feb 7, 2015 at 2:00 pm - 4:00 pm
This
enrollment
runs from Sat Feb 7, 2015 - Sat Feb 7, 2015
Saturday February 7th 2-4PM $20
The practice of asana becomes more than mere physical exercise to keep one's body fit or to increase strength or flexibility; it becomes a way to improve one's relationship to all others and thus lead to enlightenment—the dissolution of the sense of separateness, the realization of the oneness of being, the discovery of lasting happiness." — Sharon Gannon
In this 2 hour workshop, Fletcher will lead you through a vigorous, heated practice emphasizing the five tenets of Jivamukti Yoga - ahimsa (nonviolence), bhakti (devotion), dhyana (meditation), nada (sound; explored, in this case, via call and response chanting), and shastra (the study of Sanskrit scriptures). Our hearts and our voices are intrinsically connected residing next to one another in the both the physical and the energetic body. As we work together to unlock our 4th (heart) and 5th (throat) Chakras, our voices become a collective messenger of compassion. We empower ourselves and others to be heard and understood, to speak and receive truth, to love and be loved.
Bio
As both an accomplished visual artist and vocalist, Fletcher has always been drawn towards the creative and meditative practices of deep looking and listening. Her asana classes emphasize chanting/kirtan as a direct link to the divine sacred vibration that radiates from all of our hearts. She is committed to beginning every practice from a place of compassionate awareness, believing wholeheartedly that in doing so, the reverberations of our practice are all encompassing: at once personal, political, social, and spiritual; immediate and infinite.
Fletcher has a BA from Bard College and an MA from Chelsea College of Arts in London. She is a 300 hr Certified Jivamukti teacher who trained under the direct guidance of Sharon Gannon and David Life in 2007. She was certified in Thai Massage by the Vedic Conservatory in 2011. From 2009-2014 she was Director of Yoga and Wellness at the Vermont Studio Center Artist Residency in Johnson, Vermont.
Fletcher has studied with some of the most respected teachers in the world and had the privilege to teach yoga and chanting workshops across the US and abroad. She is deeply grateful for the blessings and generous guidance of her beloved teachers, Sharon Gannon and David Life, Lady Ruth Lauer-Manenti in New York; Rosenclaire in Italy; Dr. M.A. Jayashree, Ranjini Koushak, and Sharath Jois at the Ashtanga Yoga Institute in Mysore, India.
Learn More