<<

Schedule for Tue Oct 13, 2015 - Thu Oct 15, 2015

>>
Tue Oct 13, 2015
Class
Instructor
Wed Oct 14, 2015
Class
Instructor
Thu Oct 15, 2015
Class
Instructor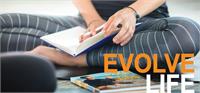 40 Days to Personal Revolution

with

Melanie

Burns
Next held on Thu, Oct 15, 2015 at 7:30 pm - 8:45 pm
This
enrollment
runs from Sun Sep 27, 2015 - Thu Nov 5, 2015
40 DAYS TO PERSONAL REVOLUTION
Baptiste Institute's 40 Days to Personal Revolution is a breakthrough program to radically change your body and awaken the sacred within your soul. Through yoga, meditation, diet and personal inquiry, you are given the tools to set yourself free to live the healthful life you have always imagined. Tapping into ancient wisdom and his own personal experience, Baron Baptiste has created a relevant and practical program that will lead you home to mental clarity, lightness of body and illumination of spirit that comes with whole-life health.
This program includes:
- 40 Days to Personal Transformation Book by Baron Baptiste
- 40 Days to Personal Transformation Workbook by the Baptiste Institute
- Daily email support
- Weekly Group Coaching Sessions to Share your experiences, gain support, and stay on track
- Daily Meditation
- Unlimited Yoga membership at Wicked Good Yoga
What you are committing to
- Yoga Practice six times a week (in studio as often as possible, and practicing at home )
- Meditation Practice Daily (beginning with 5 minutes)
- One group meeting per week
- Journaling once a week guided by the excavation questions in your workbook
- Optional 3 day juice cleanse
- Writing down what you eat every day
Program Begins Sunday September 27th. $150 for non members, $100 for members, includes 40 days of unlimited yoga, 40 days book, workbook, journal, daily email, weekly meetings, 2 weeks of unlimited yoga free at successful completion of the program
At the successful completion of your program you will receive two free weeks of unlimited yoga at Wicked Good Yoga.
Learn More
Online registration is closed. Please contact us for details.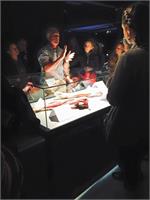 Body Worlds with Tom Myers

with

Tom

Myers
Next held on Fri, Oct 23, 2015 at 6:00 pm - 8:00 pm
This
enrollment
runs from Fri Oct 23, 2015 - Fri Oct 23, 2015
Join Maine's own Tom Myers, celebrated author of Anatomy Trains, for a two hour guided tour of the human body in all shapes and sizes at Body Worlds at the Portland Science Center on October 23rd from 6:00 -8:00PM. Tickets are $60 each, which includes admission to Body Worlds. Tickets are available through www.wickedgoodyoga.com on a first come, first served basis.
Body Worlds "is an exhibition with the potential to change people's lives — by encouraging a healthy lifestyle,"
Body Worlds, according to the center, is the "first exhibition to display human specimens and has been curated specifically to educate visitors about health, prevention of disease, lifestyle choices, and the body's full potential."
Dr. Angelina Whalley, a licensed physician, is the creative and conceptual designer. "In 1986, while a scientific employee at the University of Heidelberg and preparing for a career in surgery, she met anatomist, Dr. Gunther von Hagens. They forged a professional and personal bond that began in the anatomy labs of Heidelberg University, and has lasted for more than two decades – from the early years after the discovery of Plastination, through the creation of Body Worlds exhibitions, to the opening of the exhibitions to critical and public acclaim in more than 80 cities across Europe, Asia, and North America,".
"In 1993, after five years in scientific employment at the Anatomical Institute of Heidelberg University, Dr. Whalley became director of Biodur Products, a company that markets Plastination formulas and auxiliaries to more than 400 medical schools and universities worldwide."
Plastination is a process where water and fat in a body are replaced by specific plastics. The Association of Science Technology Centers, representing 650 science centers and museums in nearly 50 countries, recently recognized Dr. von Hagens for Lifetime Achievement and outstanding contribution to the public understanding of science.
About Tom Myers
Thomas Myers is the author of Anatomy Trains (Elsevier, 2001, 2009, 2014), the co-author of Fascial Release for Structural Balance (North Atlantic, 2010), and numerous articles for trade magazines and journals that have been collected in the books Body3, The Anatomist's Corner, and Structural Integration: Collected Articles. He has also produced over 15 DVDs and numerous webinars on visual assessment, Fascial Release Technique, and the applications of fascial research.
Tom and his faculty provide continuing education in Anatomy Trains and holistic myofascial strategies for a variety of movement and manual therapy professionals worldwide, as well as professional certification in Structural Integration based on the Anatomy Trains Myofascial Meridians.
Tom studied directly with Drs. Ida Rolf, Moshe Feldenkrais, and Buckminster Fuller. He has also studied with movement teachers Judith Aston, Emilie Conrad, and in the martial arts. His work is influenced by cranial, visceral, and intrinsic movement studies with European schools of osteopathy.
An inveterate traveler, Tom has practiced integrative manual therapy for 40 years in a variety of clinical and cultural settings. He is a member of the International Association of Structural Integrators (IASI). A certified Touch-in-Parenting instructor, Tom retains a strong interest in perinatal issues relating to movement.
Learn More